Why NIBCO?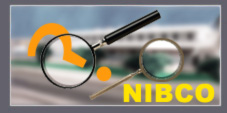 NIBCO has a remarkable experience in this activity since 1979 and won its client respect for its high quality.

Why NIBCO?
Because Nibco produce the monofilament according to the European specification.

Why NIBCO?
Because NIBCO uses high quality of raw materials (Natural and synthetic) for its products manufacturing, to meet national and international valued customer's requirement.

Why NIBCO?
NIBCO is always following and searching for developing new products in this field using modern CNC machines which allows doing small orders for specialized brushes as well as large quantities.