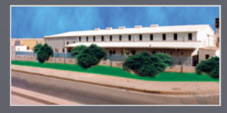 The National Co. for Cleaning & Paint Brushes Ltd. (NIBCO) had started its production in 1979 as a company specialized in producing cleaning and paint brushes to cover the needs of the Kingdom from these items of "trade NIBCO mark". The factory was designed and built according to the most technical and modern specifications and on a land survey at 7800 sq.m. It has been divided into different sections such as:
Section for producing paint brushes (1 - 6").
Section for producing paint rollers (4 - 12").
Section for producing all kinds of brooms & household brushes with different kinds for several purposes.
Section for producing plastic and wooden parts.
Section for producing fibers (Monofilaments).
The trade NIBCO mark has become a competitive code and enjoys best quality of products in comparison with others similar. Its products have been exporting to many countries.